Serfini
Lorem ipsum dolor sit amet, consectetur adipiscing elit. Nullam vestibulum odio eget sapien efficitur Lorem ipsum dolor sit amet, consectetur adipiscing elit. Nullam vestibulum odio eget sapien efficitur Lorem ipsum dolor sit amet, consectetur adipiscing elit. Nullam vestibulum odio eget sapien efficitur
All the beauty of marble and its veining
The Lavanche table is the perfect addition to the Lavanche furniture series. Creating a captivating display that is sure to bring a touch of elegance to any kinds of places. Perfect for any home or office décor, this timeless piece will surely add a touch of sophistication to your space.
About
the Lavanche side table consists of two pieces of marble set together. These pieces are obtained by cutting the blocks with a metal wire, after which the obtained pieces are milled through the use of CNC machines at the end of all these processes our experienced craftsmen will hand-polish the pieces on the entire surface, also applying the finish requested by the customer.
Piotr Dabrowa is a designer who specializes in creating unique and functional lighting and furniture pieces. He has a passion for collectible design and values greatly a modern, clean aesthetic. His designs are created to bring beauty and enjoyment to people's lives and to enhance the look and feel of any space.
In 2020, he established his own design studio, Studio-Dabrowa, where he works on creating and producing exceptional designs in collaboration with European manufacturers.
We are able to produce the product with composite materials and special finishes such as Wood, Galvanised Steel etc., for more information and specific requests please contact our office.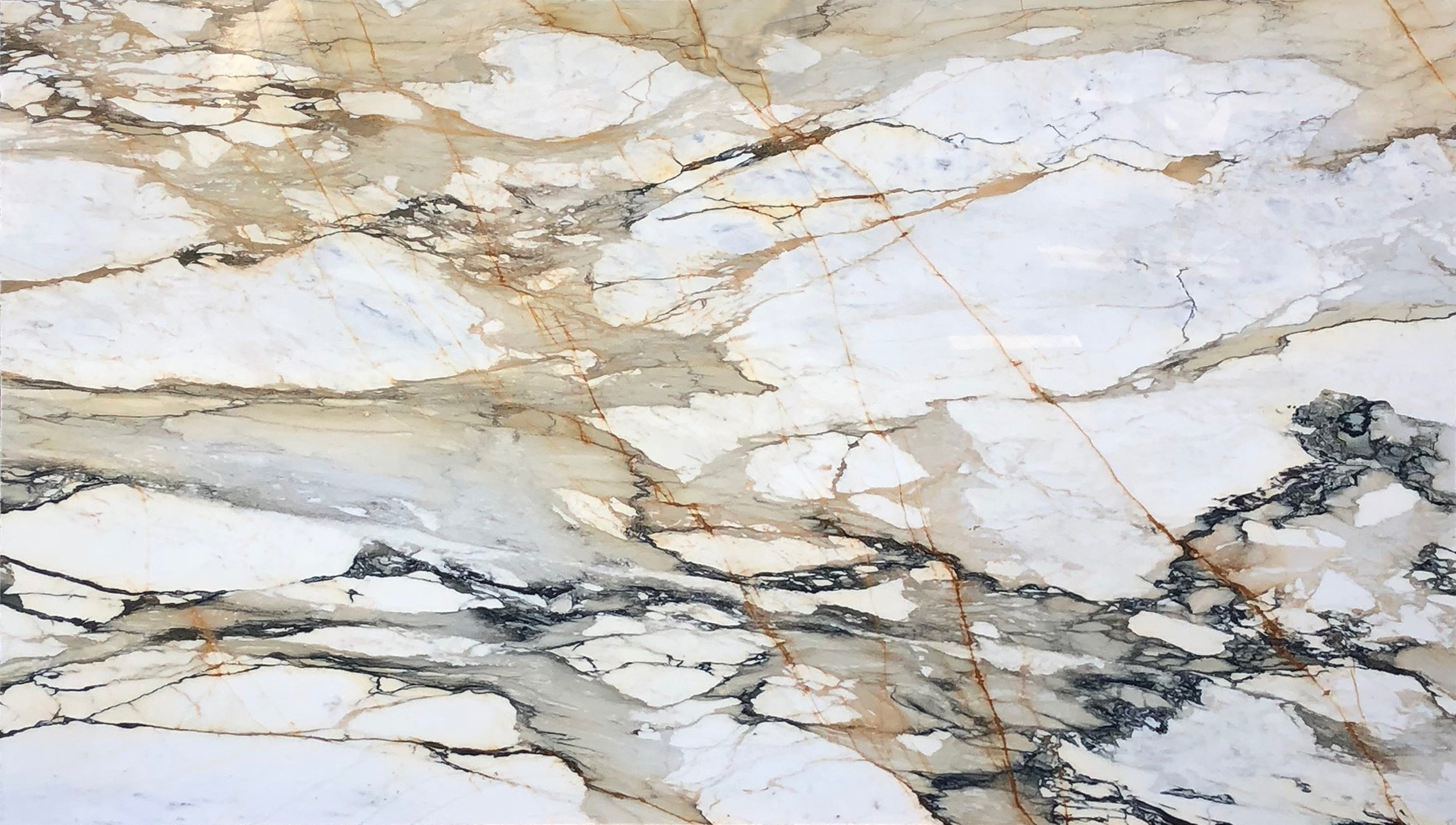 Calacatta Macchia Vecchia
Azul Cielo (only 2cm thick slabs)
Dimensions
300 x 120 x h 75 cm
Weight (full)
400 kg
Note:
Weight full : That the part does not undergo internal machining to reduce its weight.
Weight hollow: that the piece is hollowed out at some strategic points to reduce its weight without changing its aesthetics or structural characteristics in any way.
*Please note that all our products are customizable
Need more informations?

Contact us.
Can I have a price list by marble range?
Yes, of course. Just ask the price list to our Sales Team. They will be happy to provide the price list of the products you desire.
Do you have some special selection for the Lavanche table?
Yes, we do. We made a special selection for Lavanche table, just ask our sales team for the price list
Do you produce everything in Italy?
Yes, we do. We are located in a small city in Norther Italy and everything is 100% Made in Italy
the Lavanche table is very spacious and elegant, it is very nice to have the possibility of combining multiple types of marble.
Excellent production times
I was impressed by the short production times. Once my order was confirmed, the piece was produced and shipped within a few days.
This product is really great! fits really well in our home. It's a true piece of design.
The production times were not to much if you think that this is an italian hand-crafted product.
I like how they treated me during my purchasing process.
Many thanks to Serafin, you did an amazing job
Design, craftsmanship, and materiality:




Three fundamental concepts become an expression of every Serafini product.
Serafini is a company that for more than 10 years has been choosing quality in all its expressions:
in sophisticated design, in the choice of natural marble and precious materials, and in innovative processing techniques.