The sound of a marble ball rolling on marble is a symphony of crystalline tones
This sink design is not just a physical object, but helps you find peaceful harmony through the materials around you. The emerging visionary artist behind it specialises in cross modality and understands the importance of connecting people to the physical world around them. As you use the sink, you become part of the masterpiece. The subtle curves of the design embrace you, and the solid marble ball plug, with its beautiful acoustics and tactile qualities, it becomes an extension of your own relaxation, filling the room & your home. The sound of a marble ball rolling on marble is a symphony of crystalline tones, a nummis singing melody that resonates throughout the bathroom and beyond. Like a chorus of ethereal gemstone bells, it fills the space with a magical resonance.
The sound of a marble.
It stands as a testament to human ingenuity, a fusion of art and functionality. Blurring the lines between collectable design and performance art. What if we could live within art, in a world where we can freely explore and reflect upon our experiences? Never bored, always fascinated with the unique objects and environment around us? The ritualistic process of using the sink is meditative, resetting you in the present moment and preparing your mind for the day ahead. It's akin to being transported to another realm, a world where stress and worry ceased to exist. This sink is elevates the everyday to the extraordinary.
About
Roll Ball Freestanding is made from a single block, initially cut by means of a single blade, then milled on all sides by a 7-axis robot, which sculpts and defines the shape. At the end of these processes, our expert craftsmen work and finish the piece according to the customer's specifications. As for the making of the ball, the processes are the same, varying only in size. As for the base, this is made from a single piece of marble cut with a metal wire. The cylinder obtained is then milled by a five-axis robot. Once all the machining is finished, all the pieces will be assembled, thus creating the Freestanding Roll Ball.
Mitchell's designs are known for the moment of calm they evoke in the viewer. He often crafts with subtle white and beige materials such as boucle, opal glass and marble. Inspired by earth, sky and space, Mark's works perpetuate the dignity and exoticism of the world surrounding us.
We are able to produce the product with composite materials and special finishes such as Wood, Galvanised Steel etc., for more information and specific requests please contact our office.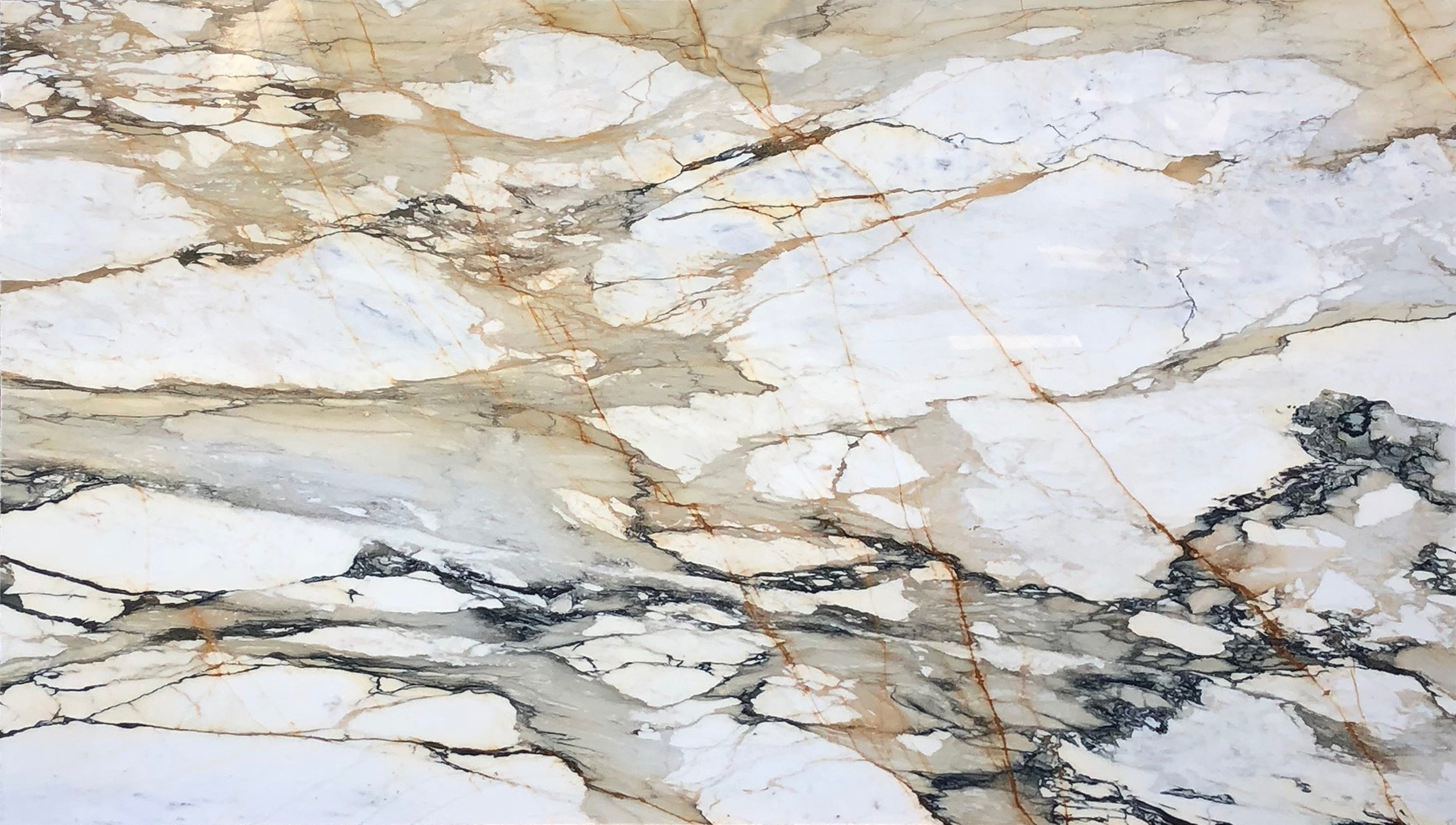 Calacatta Macchia Vecchia
Azul Cielo (only 2cm thick slabs)
Dimensions
54 Ø 91h cm
Weight (full)
90 kg
Note:
Weight full : That the part does not undergo internal machining to reduce its weight.
Weight hollow: that the piece is hollowed out at some strategic points to reduce its weight without changing its aesthetics or structural characteristics in any way.
*Please note that all our products are customizable
Can I have the base made of a different material than the sink?
Sure, you can. Choose your favorites from our catalog.
You can order easily, just send an email to hello@serafini.com with the request. A dedicated person will reply to follow all your needs
How does it work with custom-made?
If you have an idea on a product you want to make just ask to our sales team
this freestanding sink with marble sphere inside creates fascinating water play, using it is very satisfying.
This product is really great! It looks great in our bathroom and since we got it the whole room has taken on new life.
Professionalism and quality
I turned to them to create a product I designed. I was pleasantly surprised by the final result, recommended to all.
Design, craftsmanship, materiality:




Three fundamental concepts become an expression of every Serafini product.
Serafini is a company that for more than 10 years has been choosing quality in all its expressions: in sophisticated design, in the choice of natural marble and precious materials, and in innovative processing techniques.