The combination of wood and marble gives life to Flint, the bench designed to create a natural
and peaceful atmosphere
Flint was designed by Nicola Malachin while working at Serafini. The design, colors, and shapes of Flint will take you to the middle of nature. The combination of wood and rock strongly reminds of the origin of these raw materials: the Mountain. Explore our catalog and choose the materials and finishes to create this sensational piece of design and create the perfect product for you. Be enchanted by the natural textures that the grain of wood and marble have traced on the material over time. The contrast between Flint's soft shapes and its tough materials creates a sensorial effect that engages the senses, letting you feel the nature around you.
Be transported by the shapes and materials of Flint.
The natural but still different materials of Flint apparently have many elements in common; wood and marble convey a sense of naturalness and serenity, thanks to the shapes, colors, textures, and veins that the design of Flint has. This marble and wood bench take us into the middle of nature with just a glance.
About
Flint consists of two drop-shaped legs entirely made of marble, and a wooden beam. To make these pieces, we first start with the customer's choice of marble picked from our catalog. Once the type of marble for creating the two drops has been selected, the blocks are cut to size with a single-blade machine or a metal wire. After the pieces are cut, they are placed under a five-axis robot that will mill them on all sides to carve the characteristic drop shape. At the end of all this machining, our craftsmen will polish the pieces by hand, apply the finish selected by the customer, and assemble them with the wooden part, thus creating the finished piece.
Serafini believes in growing designer since his birth. He is always looking for new talent to join his team, during the past years many designers have come to join the Serafini team with the vision of creating products with no excuse, with freedom of shapes, with one of the best factories you can find with such an exclusive design brand.
We are able to produce the product with composite materials and special finishes such as Wood, Galvanised Steel etc., for more information and specific requests please contact our office.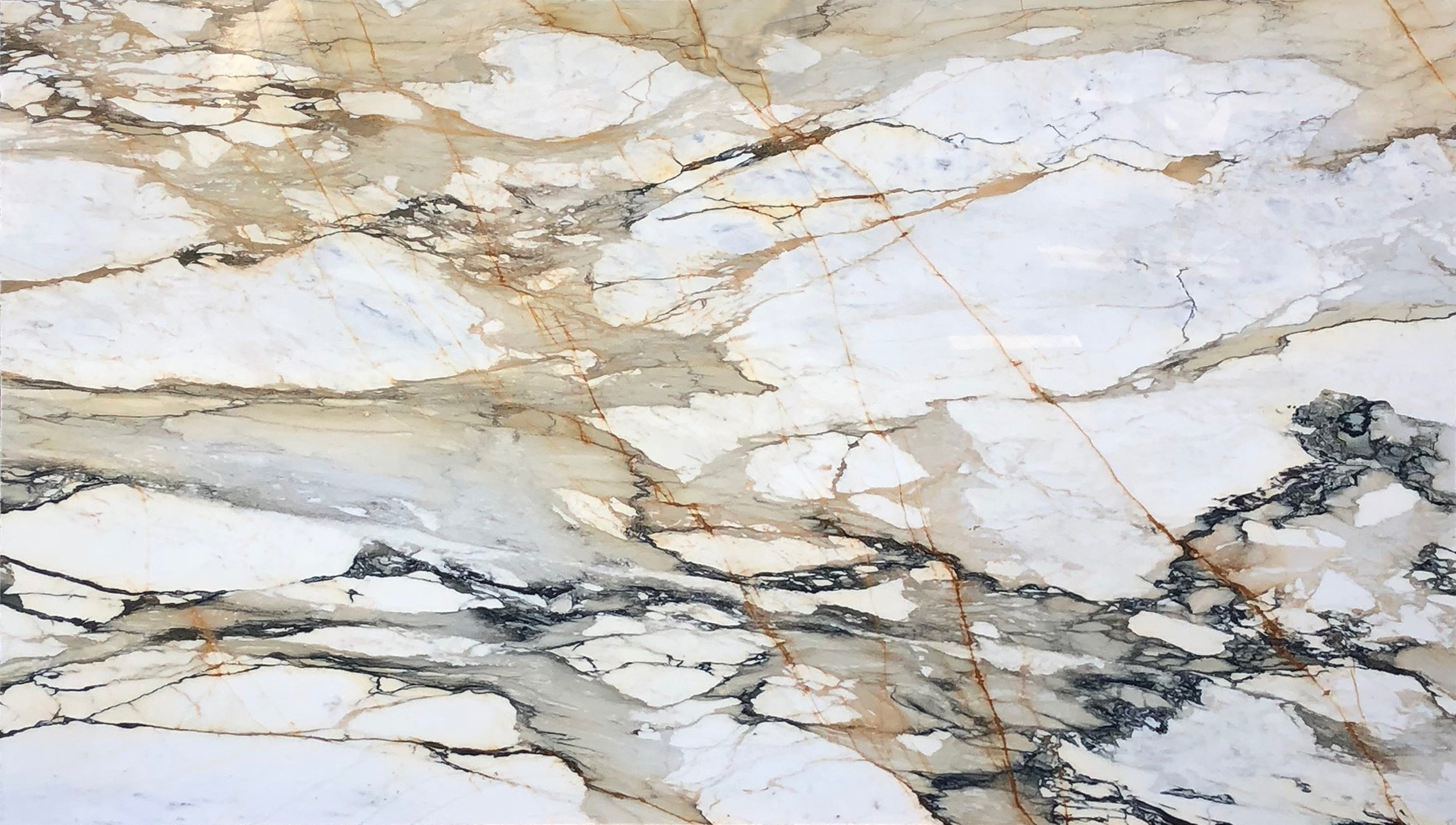 Calacatta Macchia Vecchia
Travertino Romano Classico
Dimensions
156 x 38 - 41h cm
Weight (full )
150 kg
Note:
Weight full : That the part does not undergo internal machining to reduce its weight.
Weight hollow: that the piece is hollowed out at some strategic points to reduce its weight without changing its aesthetics or structural characteristics in any way.
*Please note that all our products are customizable
Is there any problem to change the dimensions?
You can ask our staff to make any change you need
How to clean and maintain natural stones?
We can provide you with some products that maintain and clean your design object.
Yes, we do. We ship all over the world.
This bench is very elegant and the combination of wood and marble is really fascinating.
Excellent production times
I was impressed by the short production times. Once my order was confirmed, the piece was produced and shipped within a few days.
This product is really great! fits really well in our home. It's a true piece of design.
The production times were not to much if you think that this is an italian hand-crafted product.
I like how they treated me during my purchasing process.
Many thanks to Serafin, you did an amazing job
Design, craftsmanship, materiality:




Three fundamental concepts become an expression of every Serafini product.
Serafini is a company that for more than 10 years has been choosing quality in all its expressions: in sophisticated design, in the choice of natural marble and precious materials, and in innovative processing techniques.